EH3 Golf Tournament
June 20, 2020 @ 2:00 pm

-

8:00 pm
Pineridge Golf and Country Club, Seba Beach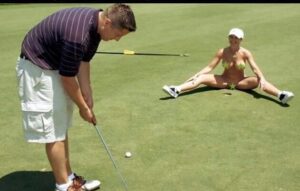 Featuring a 12 hole texas scramble, delicious steak dinner, valuable prizes, and a shitload of fun! Price to be confirmed. Dinner only option available.
This year we thought it would be fun not to play in a snowstorm.
Bag Snatcher checked with the friendly folks at Pineridge Golf Course regarding the status of our Tournament. Due to AHS guidelines we are going to have to cap our attendance at 32 golfers. The cap is mainly due to the dinner component of the event which needs to be a plated service in the upstairs dining room strictly adhering to restaurant operation restrictions. The adjusted room capacity is now 32.
You are assured that the event will be just as fun as last year and a lot warmer!
Please confirm whether or not you wish to join us asap by contacting Bag Snatcher. If we have fewer than 32 golfers, we'll be able to open up some dinner only spots.
Thanks!
Bag Snatcher
The Facebook event is here: https://www.facebook.com/events/2615914228734908/