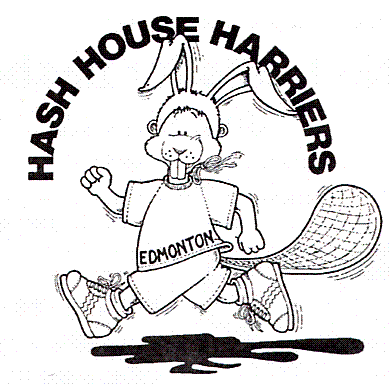 Welcome
to the home of the
Edmonton Hash House Harriers
"A Drinking Club with a Running Problem"
We are a social group that goes out for a non-competitive run (or walk) and afterwards enjoy a beer. We go everywhere, on trails, roads, creeks, hills, and sometimes even through an LRT station. We use a system of marks that keeps the group together regardless of ability. Walkers are welcome.
Upcoming runs for the "big hash" are posted here. For all other local hashes, click here. Go here for upcumming events. Find us on Facebook at "Edmonton Hash House Harriers" (we prefer if you've been out for a run or two first though).
For more about hashing in general, check out this and https://en.wikipedia.org/wiki/Hash_House_Harriers
Cum join us! But, whatever you do, just don't show up wearing new shoes!
Events are listed here: https://www.eh3.org/events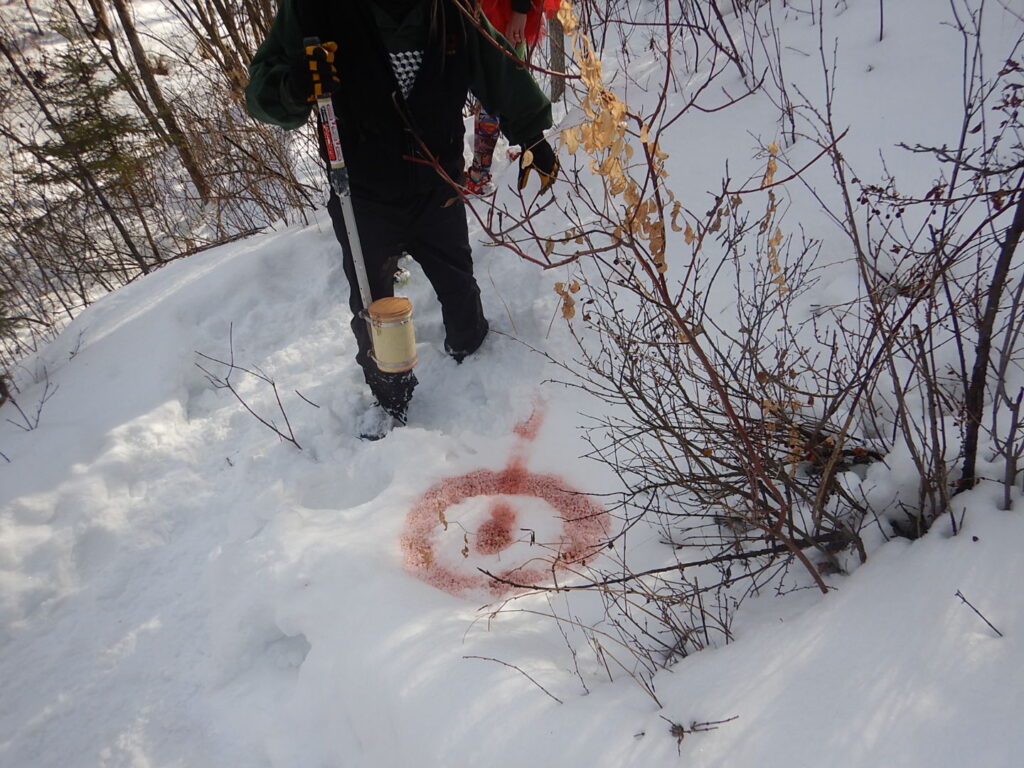 About our markings
The Edmonton Hash House Harriers uses a system of markings for our runners and walkers to follow. Dots are used to indicate the trail to follow. From time to time there will be a circle, called a "check", from where there are not marks and the group needs to branch out and search for where the trail continues. If we're running as a group (which currently isn't allowed), the person finding marks yells out "on-on" and the others hurry to the continuing trail. There are also marks of three lines, a "checkback", directing hashers to go part way back and find where the trail branches in a new direction. A "false trail" directs them to go all the way back to the check and go off in a new direction. In this way the fast runners find the trails and the slower runners have a chance to catch up, keeping the group together. It's a great way to allow people of all abilities to take part.
In the summer we make our markings using baking flour on the trails and sidewalks, occasionally using flagging in dense grass or forest, and chalk on sidewalks. In the winter, when there's snow on the ground, we'll add colour, usually red powdered chalk, and a little salt to help the markings stick around a little longer by partially melting the snow.
On November 21 and 22, 2020, we set a trail in the Buena Vista park. There were hundreds of dogs and their walkers out in the park that weekend. One dog fell ill and had to be taken to the vet. The owner was concerned that her dog's illness had something to do with the pink markings, and contacted the police. Coverage of the incident has been that we did not know that the chalk was toxic. However, the information that we have about the chalk is that it is safe. You can see the Safety Data Sheet here. Based on the information that we had, there was no reason for us to believe that the markings would be harmful to dogs, wildlife, or humans.
Since then we have been informing park rangers roughly where our weekly runs will be, and have been using non-toxic children's chalk to mark on sidewalks, and trees, and flagging tape elsewhere.