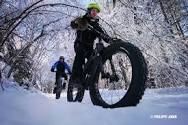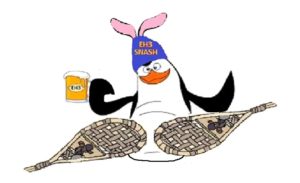 SNOWSHOE SNASH and FAT BIKE FBASH
1.5-2 hours of snowshoeing or fat biking on mostly single track trails, the same ones on which mountain bike.  Join EH3 Bash, Snash and FBashGroup on Facebook for more details. 
AS PER NEW COVID GUIDELINES, NO OUTDOOR GATHERINGS ALLOWED BEFORE OR AFTER EVENT. SNOWSHOEING/FATBIKING ARE ALLOWED PROVIDED THOSE FROM DIFFERENT HOUSEHOLDS MAINTAIN A 2 METRE DISTANCE FROM ONE ANOTHER (AND PREFERABLY WEAR A MASK OR FACE COVERING)
Snash/FBash#172-Millwoods
Tuesday, Dec15, 2020. 6:30pm
LOCATION: 47 St & a bit N of 39 Ave
ONON: CANCELLED.  
NOTES: Bring Lights, Snowshoes, Ice Cleats, Hiking Boots, Poles and/or Studded Fat Bike&Helmet.