The EdmONtON Hash House Harriers Annual Red Dress Run

A Drinking club with a running problem!
This year's Red Dress Run charity is Little Bits Therapeutic Riding Association.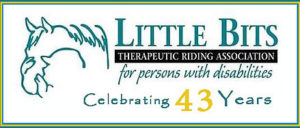 They are a non-profit, charitable organization providing recreational horseback riding with therapeutic benefits for children and adults with disabilities in Edmonton Alberta. Each year, more than 115 riders benefit from our spring and fall program and 50 riders in our winter program.
They have programs for pre-school aged children (Itty Bits), children aged five and a half to 18 (Little Bits) and adults (Big Bits). Once a week, riders receive riding instruction by certified and experienced instructors assisted by a core of volunteers.
The focus is on skill development, enjoyment and the unique therapeutic aspects of horseback riding. Learn more at https://www.littlebits.ca/
The next Red Dress Run will be held on May 4, 2019.