The EdmONtON Hash House Harriers Annual Red Dress Run

A Drinking club with a running problem!
The charity for the next Red Dress Run, to be held on May 12, 2018, has been chosen!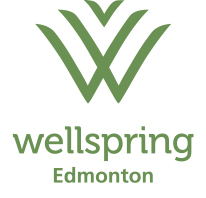 Wellspring Edmonton is a charity new to our city, having opened the doors on its brand new facility in early 2017. It is a warm and welcoming centre that provides no fee, non-medical support programs for people who are dealing with cancer diagnosis, treatment and recovery. We will be raising funds to expand the Alberta Cancer Exercise (ACE) program, which will be run out of the gym at the Wellspring centre. These programs are specially tailored to meet the individual needs of each participant based on the treatments they are receiving, and are delivered by highly-specialized trainers to ensure it is safe and effective. Numerous studies have shown that exercise greatly improves the response to treatment, survival rates and quality of life for cancer patients.
Stay tuned to learn more about Wellspring Edmonton, the ACE program, and the difference they are making in the lives of families dealing with cancers of all types.
Our past charities are listed here: http://www.eh3.org/rdr-past-charities/.
The Red Dress Run will be held at the Granite Curling Club, 8620 107 St
.
To register for the Red Dress Run, click here.
After running and drinking and dinner and the live auction, we will be entertained by Sweet Vintage Rides.