Annual Christmas Party at Pleasantview Community Hall, 10860-57 Avenue (door open at 6 pm).
Get your tickets now from Ms. Demeanor, Phone Sax, or Northern Exposure. $50, which includes turkey dinner with all the trimmings, two bottles of wine at your table, and music by Sweet Vintage Rides.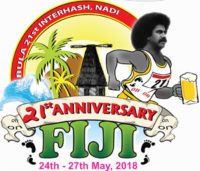 Mother Hash 80th Anniversary
Kuala Lumpur, Malaysia
Check http://www.motherhash.com/80thanniversary for details.