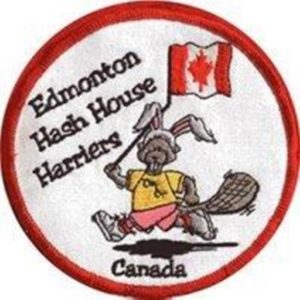 The Hash has NO RULES (but there are some traditions):
You must be 18 years or older to attend an EH3 run or event.
Sorry, because they can get underfoot, no dogs on the runs.
Run fees are $5 (waived for virgins, i.e. those new to hashing). This entitles you to one beverage, beer/cooler/soft swill, at the run. Extra beverages cost $2.
If you pre-pay for 30 runs, you get 3 runs free.
Hares run for free on their run. Scribes get a coupon for a free run from the Trash Editor when they submit a run report.
The ON-ON beer fee is $8.
To hare a run, please contact Nookey or Mr.PeeeeeNut at a run or by email to mrpeeeeenut (at) gmail (dot) com with the subject line beginning with Run Info. Updates may also be sent to al.klassen@outlook.com. If you would like to, or need to, sponsor a hash hold please contact the hares.
Unless otherwise posted, runs from April through September are held Mondays at 6:30 pm and runs from October through March are held Saturdays at 2 pm
Run #1600 Saturday, December 14, 2019 at 1:00 pm
Hare: Beef, Easy Access
Run Start: Hillcrest school, 16400 80 Ave NW, https://goo.gl/maps/z6CQnquDiF1emAqt9
On-On: Brewster's Meadowlark, 15820 87 Ave NW, https://g.page/brewsters-meadowlark?share
Note early start so hashers can attend run and then go to the Christmas party.  Will not be collecting for jugs. Everyone will be on their own for what they want to drink.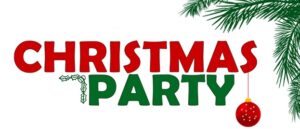 Christmas Party, Saturday, December 14, 2019
Where: Pleasantview Community League, 10860 57 Avenue
Register here: http://www.eh3.org/christmas-party-registration/
Run #1601 Saturday, December 21, 2019, 2:00 pm
Hare: Eager Peevert
Run Start: somewhere in Rossdale
On-On/On-After: at the the Peeverts' new house in Rossdale. 9509 101 Street NW, https://goo.gl/maps/Qs9yNaeZgZBBu2948
Note: BYOB, chili and bread supplied
Note: hash-appropriate White Elephant gift exchange. There's no price cap, but don't spend a shit-ton of money. Hash appropriate gifts wanted, this could be something as simple as BOOZE, or a sex-toy that you got from that toy party last year, or your elephant-head jock strap that you grew out of 5 years ago. Nice gifts would be appreciated as long as they are hashy, but maybe you have a collection of lightly worn hash gear. Keep in mind that your gift could go to anyone, so a woman's small hash shirt is not going on Eager Peevert. But everyone loves a coffee cup with boobies on it! It doesn't have to be crude, but the idea is to be creative with your hashing half-minds and cum-up with something off-color, something that promotes drunkenness or just general debauchery.
Note: the party will continue at the Peeverts' into the night with a good old House Warming Open House and hash party. Still BYOB with some goodies along the way.
Run #1602 Saturday, December 28, 2019
Hares: Hare Needed
Hash Hold Sponsor: Slitty, Slitty, Bang, Bang (see P.Nut for the cash-ola)

Run #1603 Saturday, January 4, 2019
Hare: Smurf-o-Phile
Run #1604 Saturday, January 11, 2019
Hares: Pump It Up and Bag Lady IV

Run #1605 Saturday, January 18, 2019
Hare Needed
Run #1606 Saturday, January 25, 2019
Hare Needed
Run #1607 Saturday, February 1, 2019
Hare Needed
Run #1608 Saturday, February 8, 2019
Hare Needed
Run #1609 Saturday, February 15, 2019 – Leather, Lace and Rubber Run
Hares: Dr Diddle and Boobs Galore

Run #1610 Saturday, February 22, 2019
Hare Needed
Run #1611 Saturday, February 29, 2019
Hare Needed
Run #1612 Saturday, March 7, 2019
Hare Needed
Run #1613 Saturday, March 14, 2019
Hare Needed
Run #1614 Saturday, March 21, 2019
Hare Needed
Run #1615 Saturday, March 28, 2019
Hare Needed
AGPU, Saturday, July 18, 2020