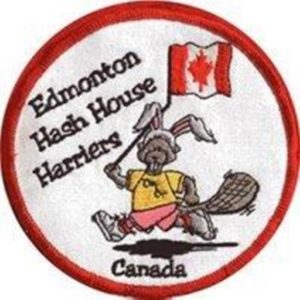 The Hash has NO RULES (but there are some traditions):
You must be 18 years or older to attend an EH3 run or event.
Sorry, because they can get underfoot, no dogs on the runs.
Run fees are $5 (waived for virgins, i.e. those new to hashing). This entitles you to one beverage, beer/cooler/soft swill, at the run. Extra beverages cost $2.
If you pre-pay for 30 runs, you get 3 runs free.
Hares run for free on their run. Scribes get a coupon for a free run from the Trash Editor when they submit a run report.
The ON-ON beer fee is $8.
To hare a run, please contact Nookey or Mr.PeeeeeNut at a run or by email to mrpeeeeenut (at) gmail (dot) com with the subject line beginning with Run Info. Updates may also be sent to al.klassen@outlook.com. If you would like to, or need to, sponsor a hash hold please contact the hares.
Unless otherwise posted, runs from April through September are held Mondays at 6:30 pm and runs from October through March are held Saturdays at 2 pm
*** Due to COVID-19 pandemic and recommendations from Alberta Health, the Edmonton HHH mismanagement has decided to suspend EH3 hash runs until further notice.  For further information or someone to whine to, please contact mrpeeeeenut (at) gmail (dot) com  ***
Purple Dress Run – postponed to Spring, 2021!
The Red Dress Run Turns Purple… next year!
AGPU, Saturday, July 18, 2020