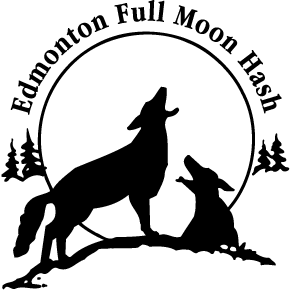 Run #291 Friday June 28, 7 PM 
Hare: Ass Wipe
Time: 7 PM go!
Location: Ass Wipe's Chateau, 10710 – 135 Street
On-On: Same. Details posted soon
Note: BYOB, Pot Luck BBQ (bring yer own meat!), and there may be swimming
RUN #292 THURSDAY July 11, 7 PM 
Hares: Botched Lobotomy and Dame Edna
Time: 7 PM go!
Location: TBD, likely in the West end …
On-On: TBD
Note: This being a Thursday, BUM runners are welcome!
RUN #293 Friday August 16, 7 PM
Hares: Mammary Lapse & Dr. Diddle
Time: 7 PM go!
Location: Garneau School
On-On: TBD
Note:
RUN #294 Friday September 15, 7 PM
Hare: Very Saggy Testicles
RUN #295 Friday October 18, 7 PM
Hares: Crocodile Dun Me and Going Down Easy
RUN #296 Friday November 10, 7 PM
Hare: Big Rubber
RUN #297 Friday December 14, 7 PM
Hare: TBD