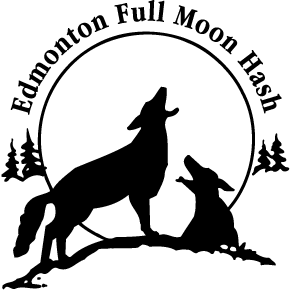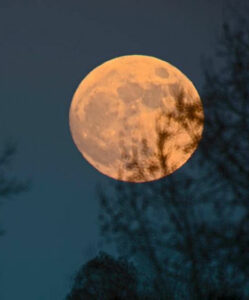 The Edmonton FULL MOON HHH runs year round on the Friday closest to the full moon.
EXCEPT: If there is an eclipse, the run takes place during the eclipse.
The next Lunar Eclipse run will be Nov 8, 2022. Then a Solar Eclipse run in October 2023
Friday October 7, 2022, 7PM: Full Moon Run 324
Hare: Eager Peevert & Rubb'r Tits
Location: The Pint Off Whyte, 7032-104 St NW
Notes: The trail will be marked as a Cajun Run … every mark is a check, but that mark is visible from the next mark. 
(Also, there will be a chance to order Eclipse #17 shirts … see Mammary Lapse & Dr Diddle)
Tuesday November 8, 2022, 4 AM: Full Moon Run 325, Eclipse Run #17
Hare: Dr Diddle & Mammary Lapse
Location: TBD
Notes: Remember, 4am on Tuesday the 8th is the wee hours after the bars close on Monday night.
Friday December 9, 2022, 7PM: Full Moon Run 326
Hare: TBD
Location: TBD
Notes: xxx