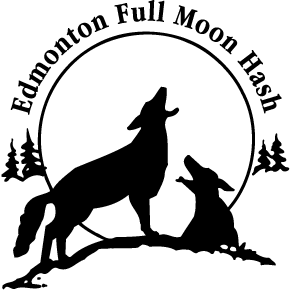 RUN #294 Friday September 13, 7 PM
FULL MOON and the Diva Run are combining forces Friday September 13th!   
7:00 pm at Chapped Lips place 8011 161A Avenue
It's get down and dirty time!!!!   Wankers dress like naughty divas !   
The next time a full moon falls on a Friday the 13th is 2049 so cum now!!
Hares VST and Chapped Lips – weird combo we know !!!
BYOB and pot luck for on-on.
RUN #295 Friday October 18, 7 PM
Hares: Crocodile Dun Me and Going Down Easy
RUN #296 Friday November 10, 7 PM
Hare: Big Rubber
RUN #297 Friday December 14, 7 PM
Hare: Pump It Up
RUN #298 Friday January 10, 7 PM
Hare: TBD